Students are invited to join us for JTR Christmas Spirit Days! #4theT #WeAreJTR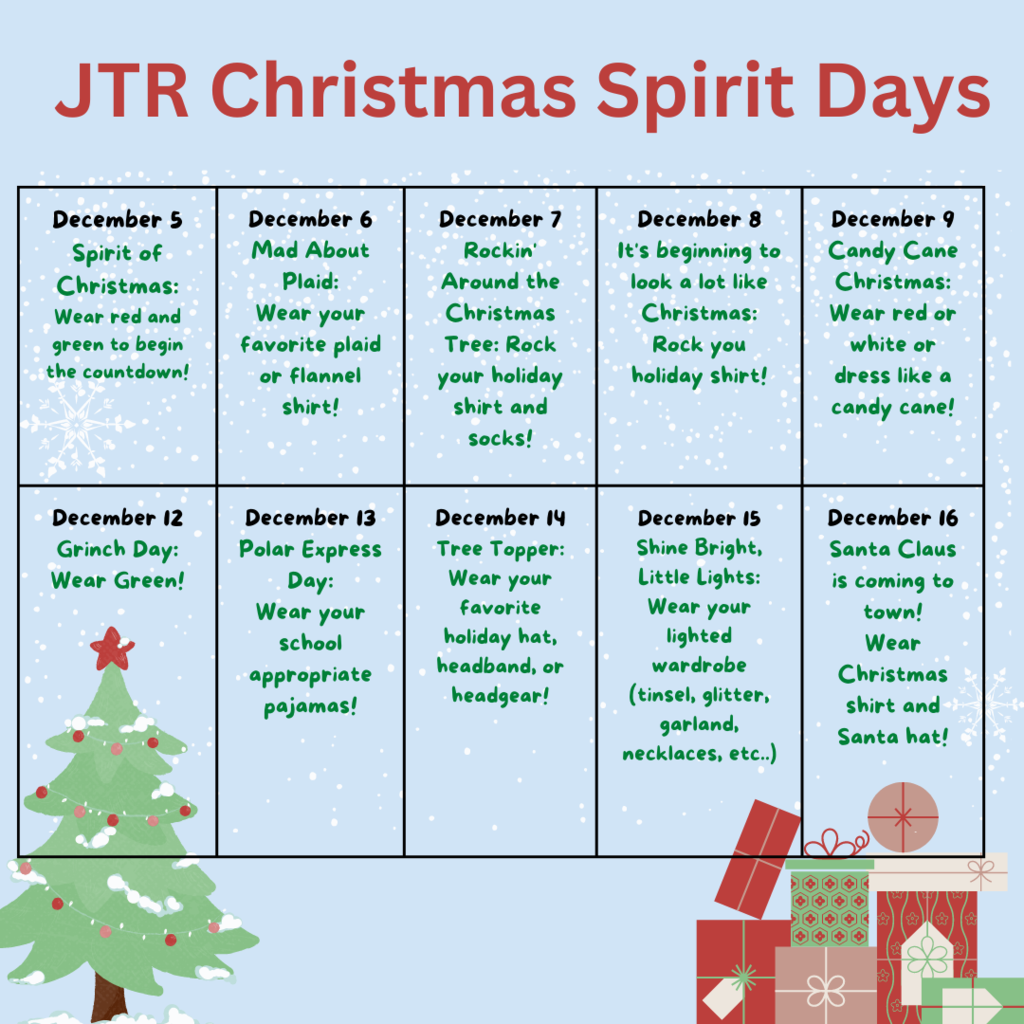 Let's get into the Christmas Spirit!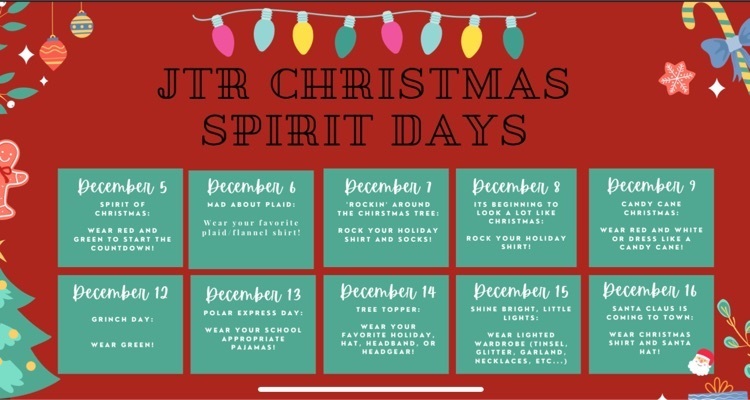 The spirit of giving is what our Santa's Workshop is all about at J. T. Reddick Elementary School! Will you consider donating items that our students can choose as gifts to give to someone special in their lives? The gift that keeps on giving! #4theT #weareJTR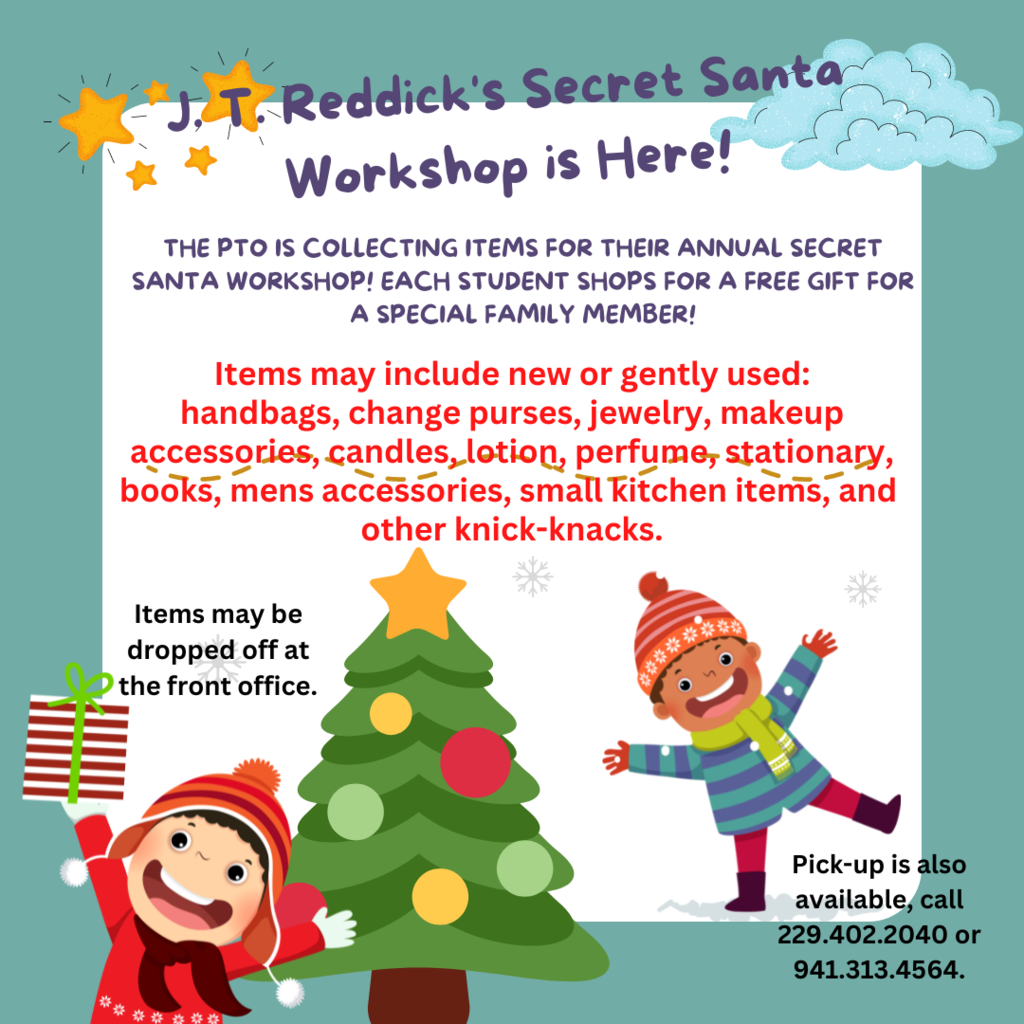 J.T. Reddick 3rd Grade invites families to join them for holiday fun and lunch on December 8, 2022, 10:00-11:00 A.M. Make your reservation today by calling 229-387-2435. Adult lunch must be pre-paid by December 6, 2022 ($3.50 per person).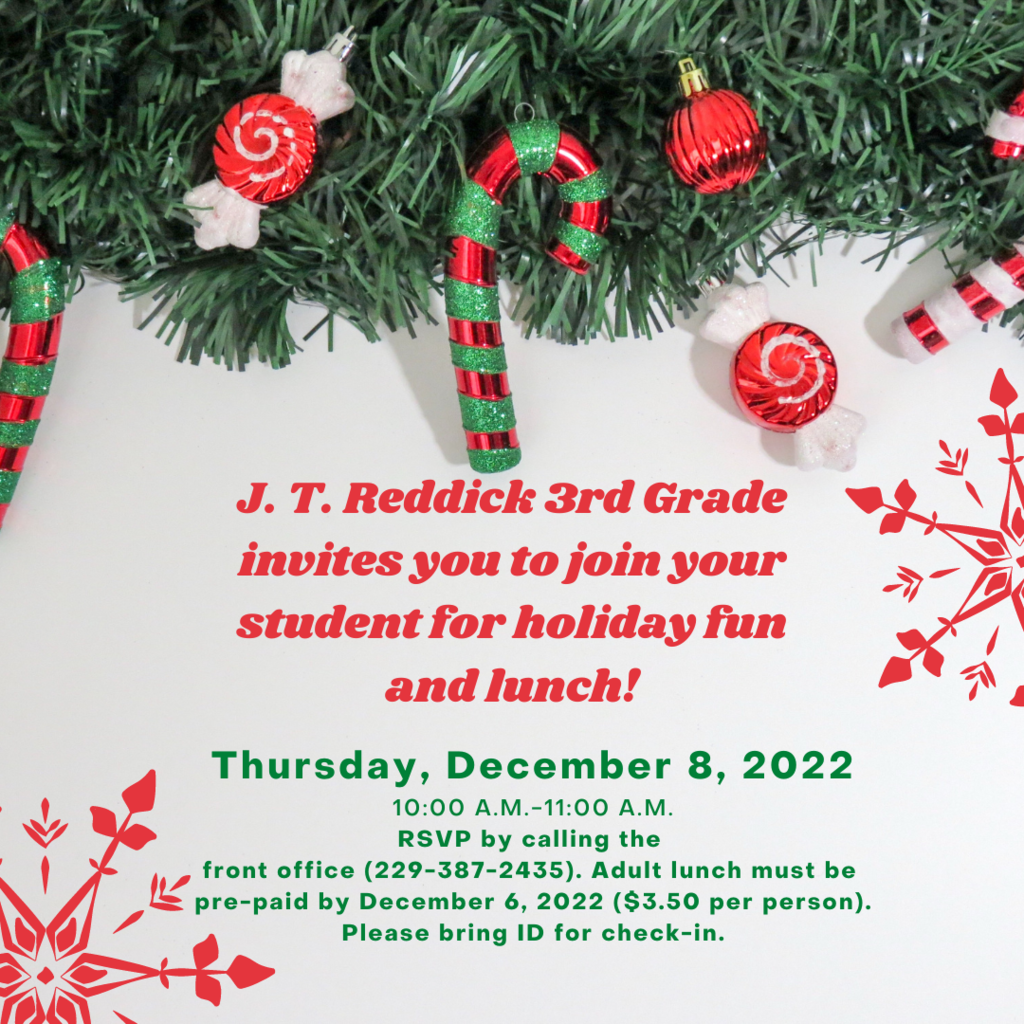 J. T. Reddick 2nd Grade invites family members to join them for gingerbread fun on December 8, 2022! See the invitation for the specific time for your student's teacher! We are looking forward to seeing you!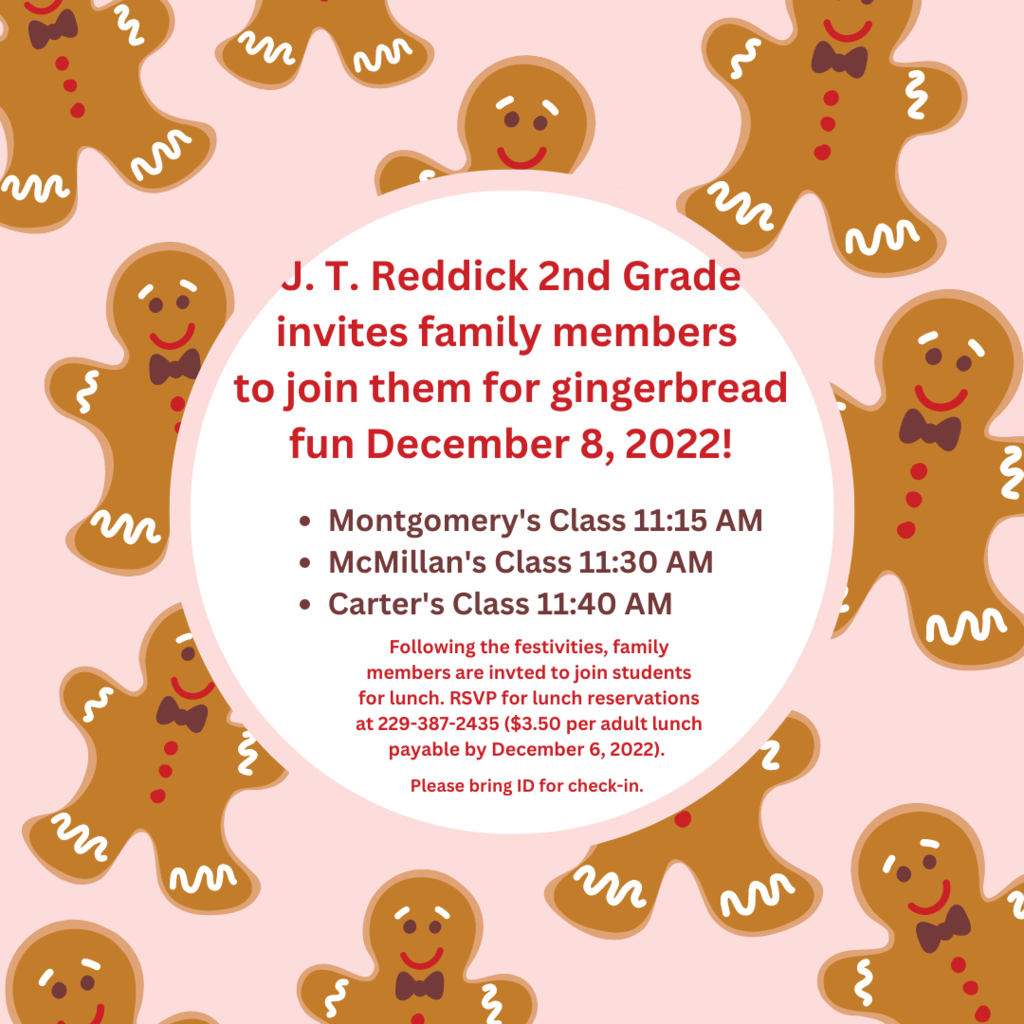 We are aware of multiple reports of active shooter events throughout the state this morning. At this point, there is no credible evidence that any events have actually occurred. As always, we will remain vigilant as the safety and security of our students and staff is of the utmost importance. #4theT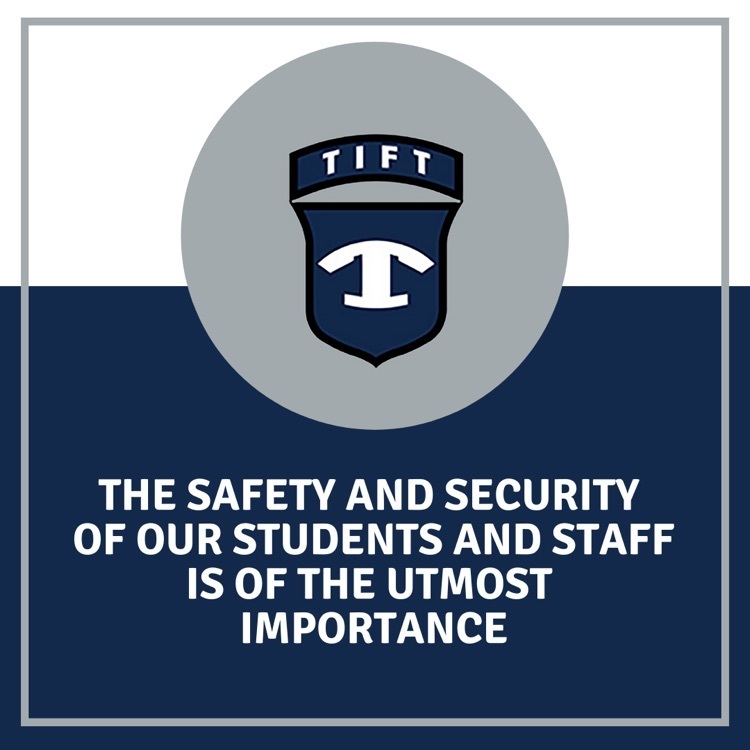 These students in Ms. Morrows' Class earned a special treat for being respectful to their teacher, responsible for their learning, and ready to learn. They have learned how to read and write so many sight words. Way to go, girls and boys!! #wearejtr #4theT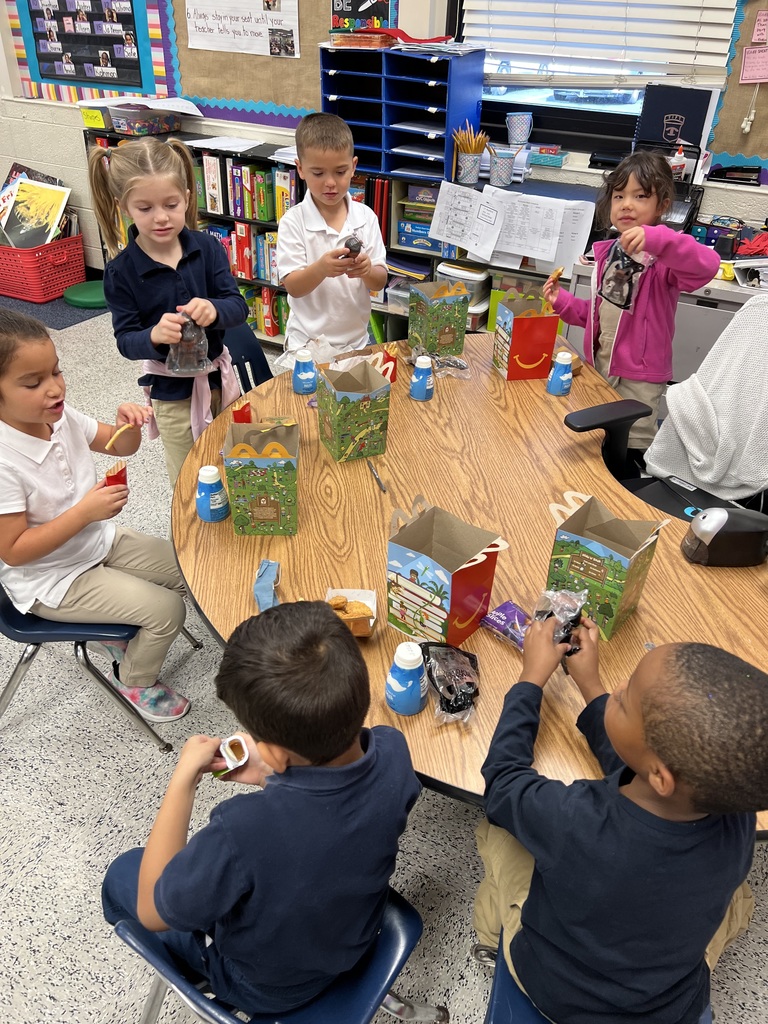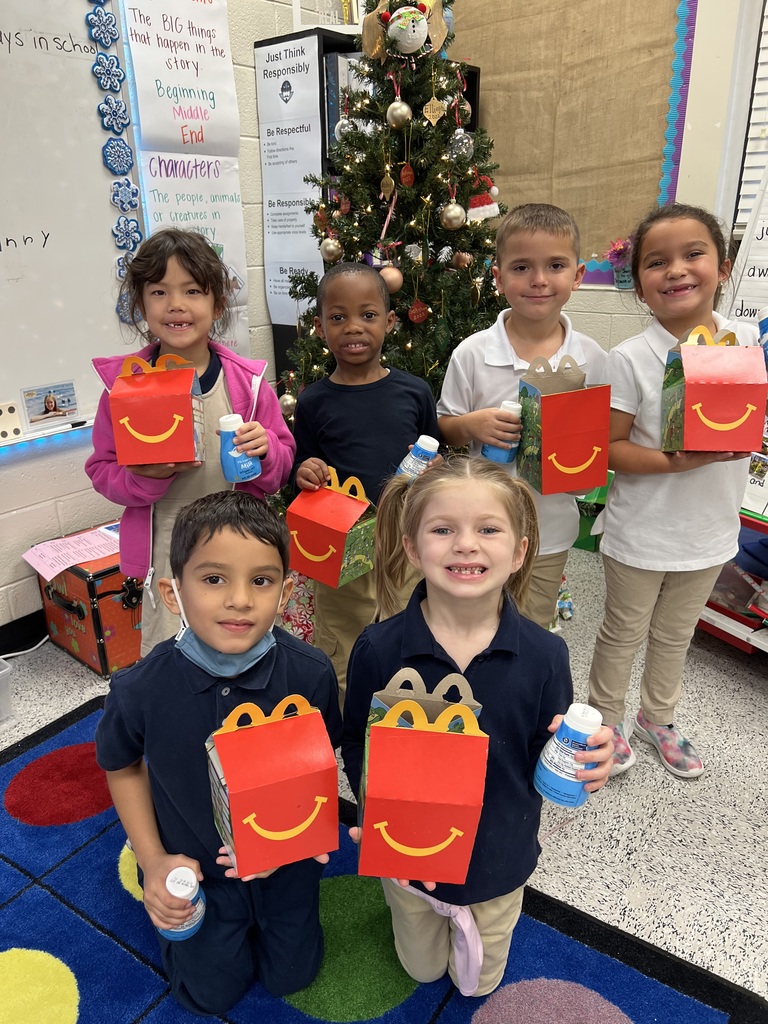 We are THANKFUL we get to teach your amazing children! Have a wonderful Thanksgiving Break!
Who has the best principal ever? JTR does! 5th grade students enjoyed kicking off the Thanksgiving season with a Turkey Bowl game with Mr. Dean! Happy Thanksgiving from JTR! 💙 🏈 🦃 #4theT #wearejtr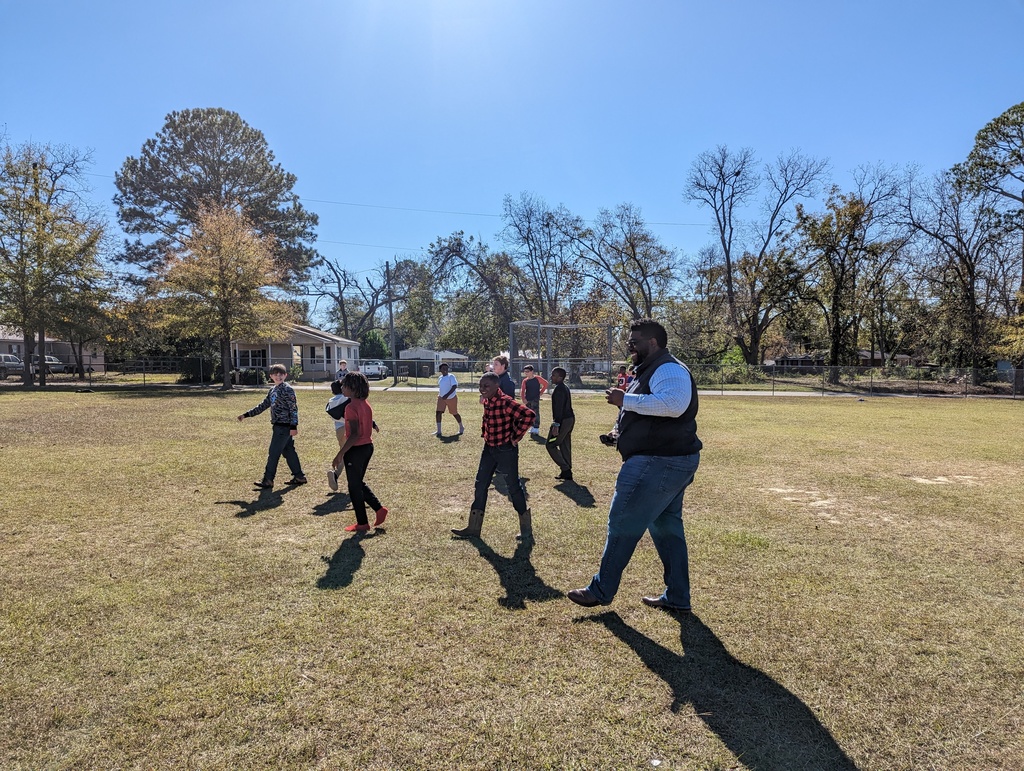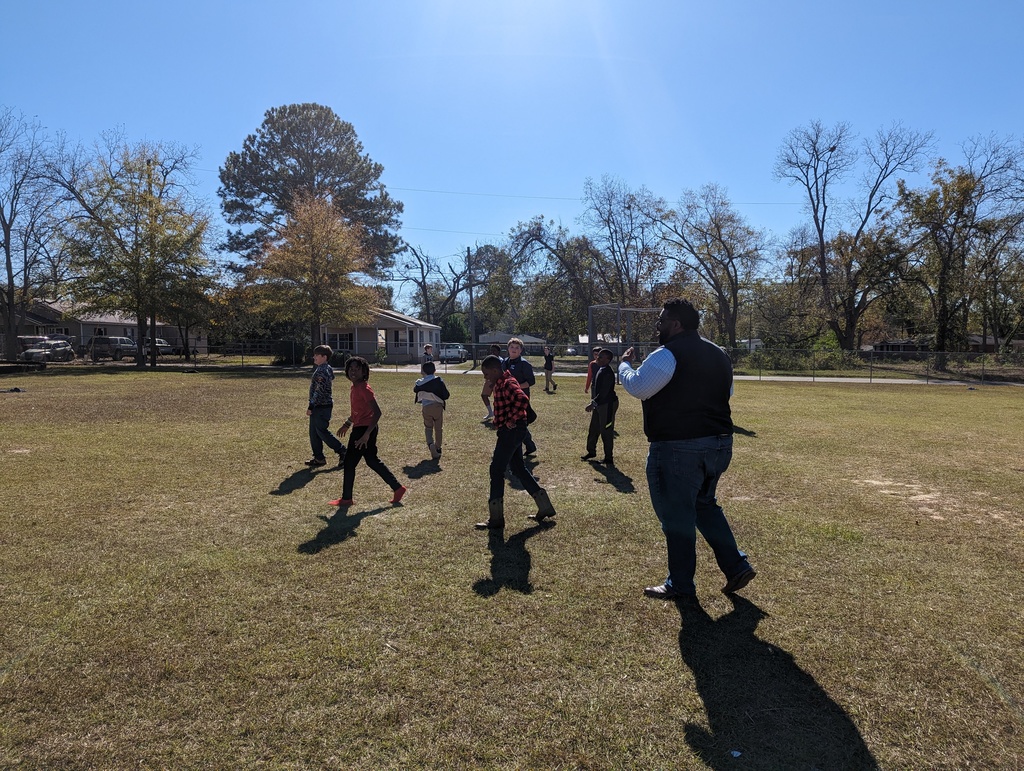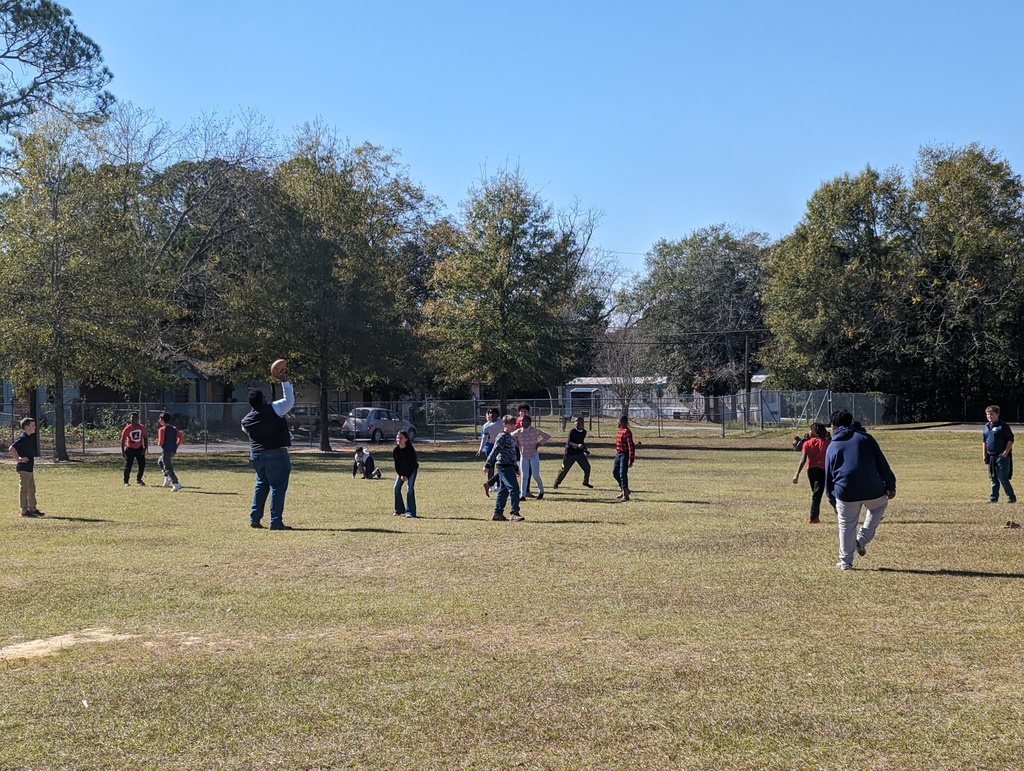 Positive Office Referrals! 💙 #wearejtr #4theT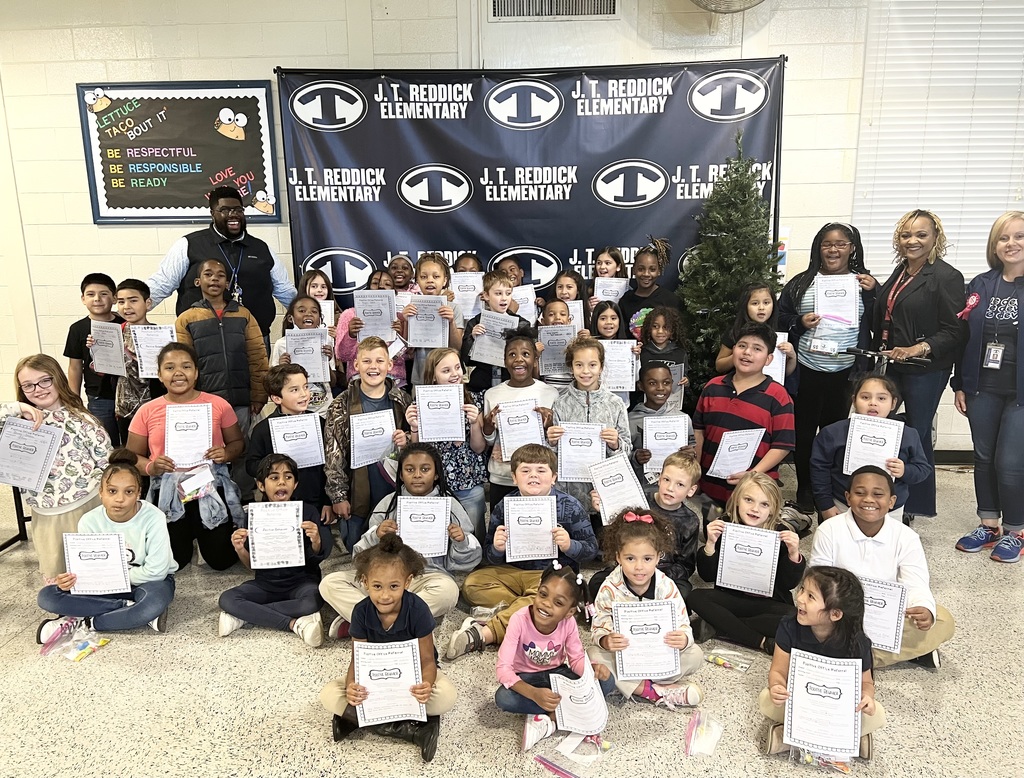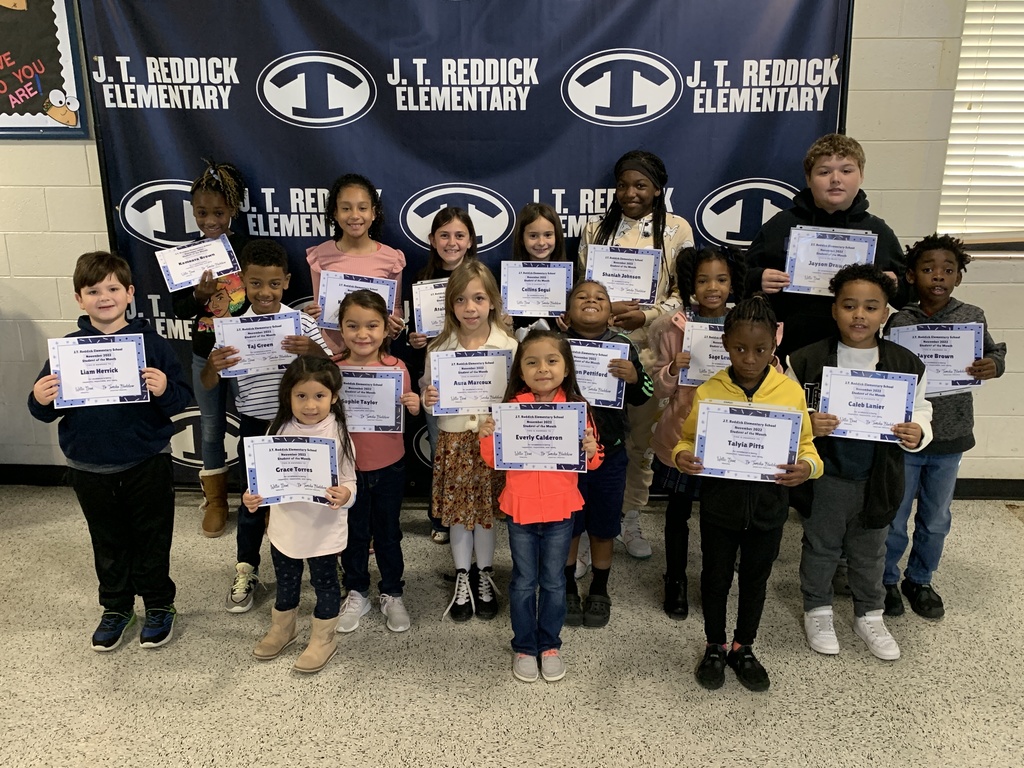 A special THANK YOU to Mr. Norman! He read to some of our classes and they sure did enjoy the special treat! 💙📚 #wearejtr #4theT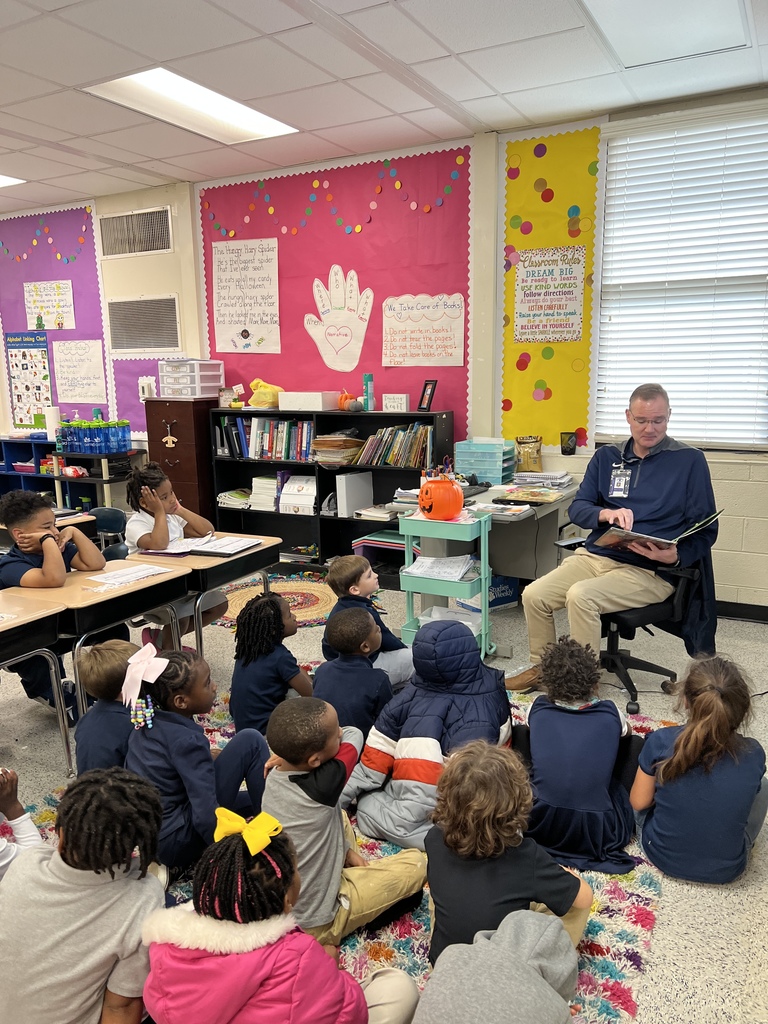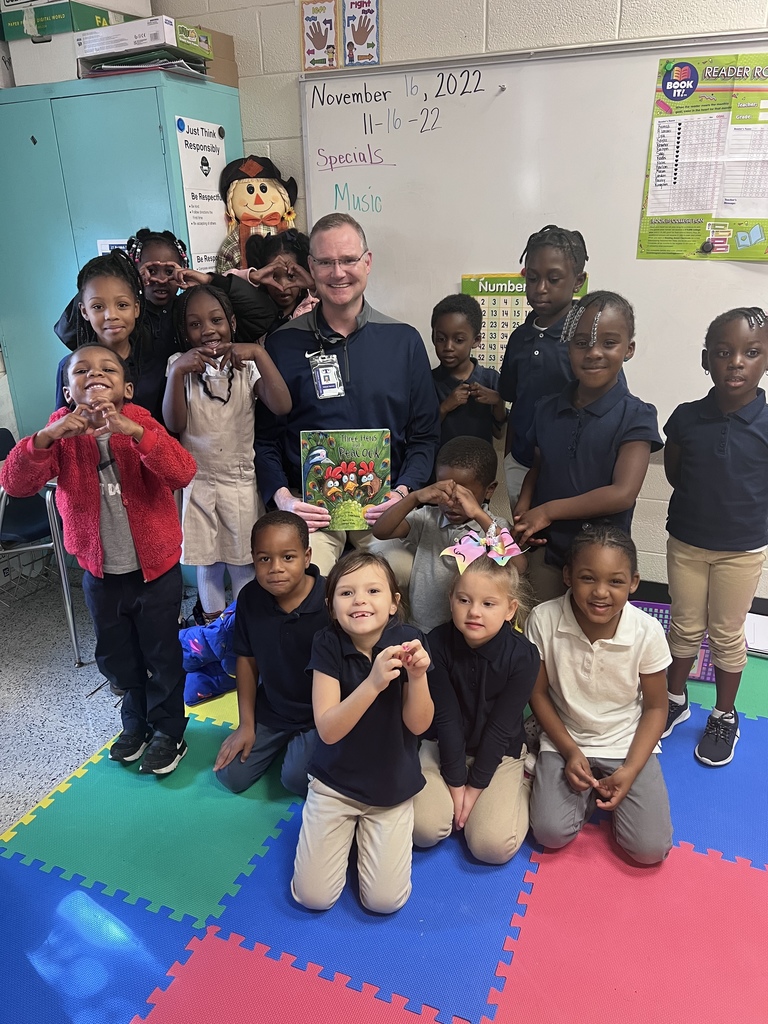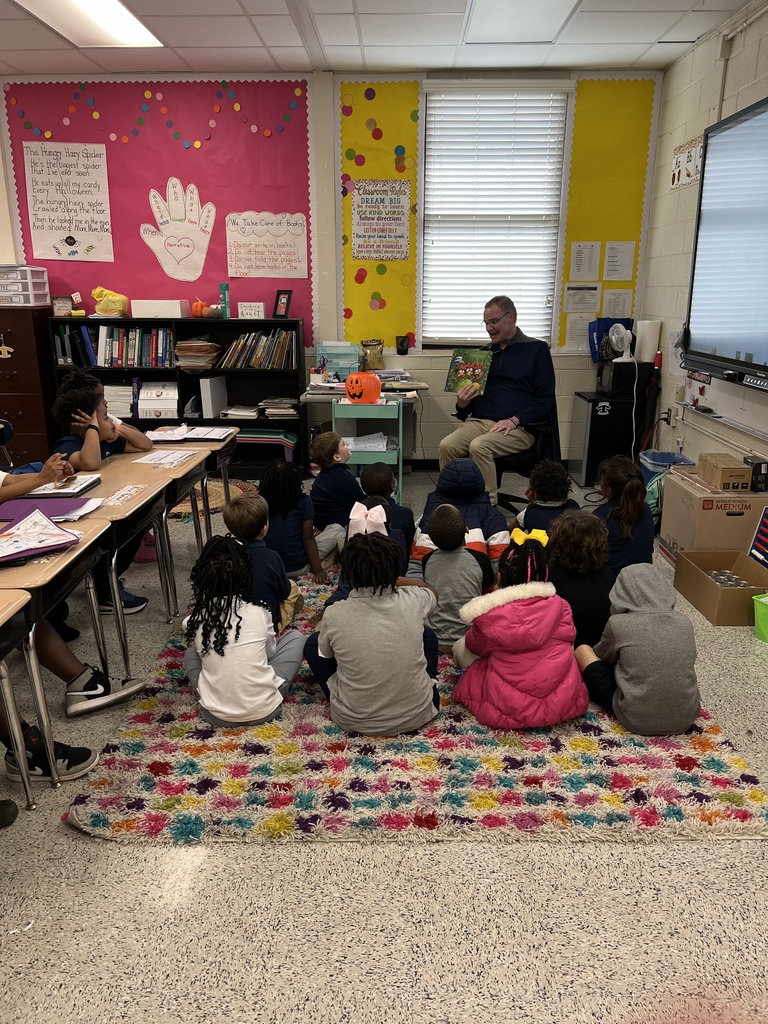 We are so proud of our November Readers of the Month! These students read when their classwork is finished, return their home reading logs, regularly visit the library, participate in guided reading, and enjoy reading! 💙 #readersareleaders #wearejtr #4theT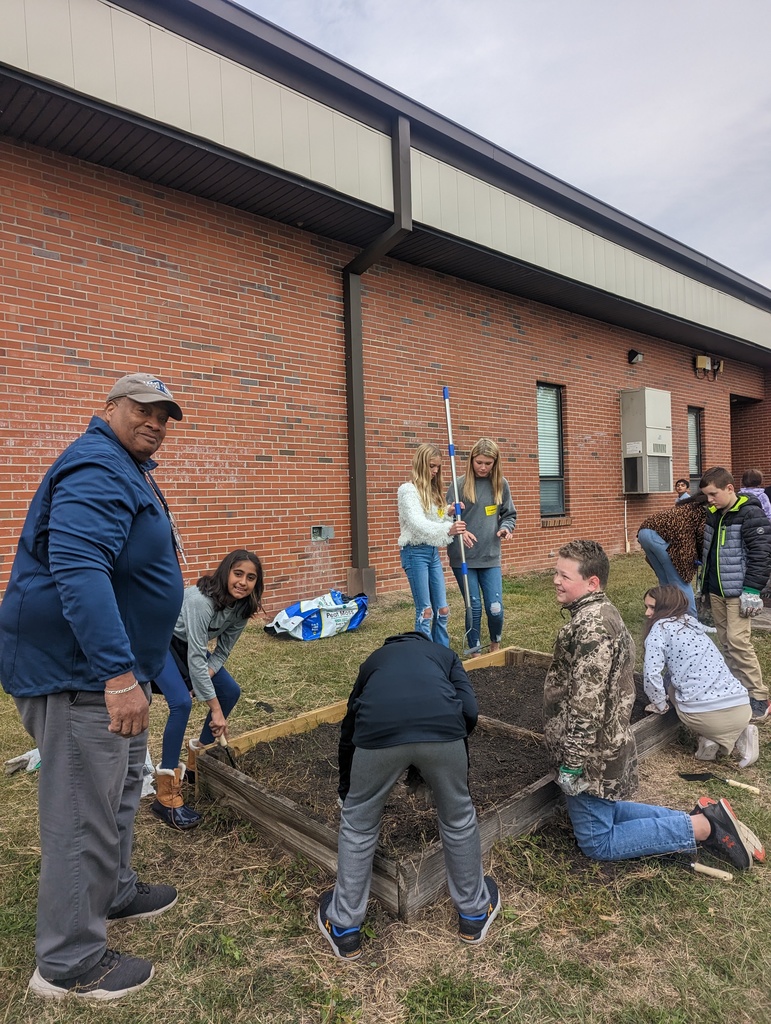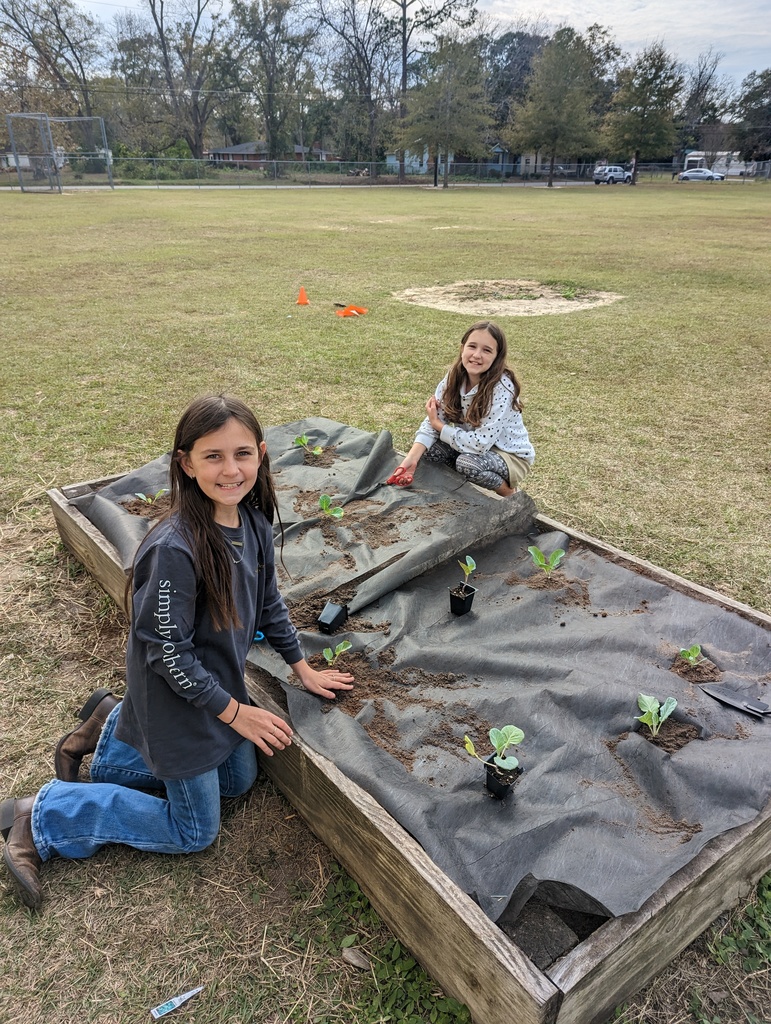 Yearbooks will be for sale soon, so be on the lookout for an order form! You can also order online at yearbookordercenter.com with school code 23352 or by searching J. T. Reddick. We will be selling yearbooks and ads through March 2023.

CLASES DE INGLÉS Cada Jueves 5:30pm Biblioteca pública del condado de Tifton Tift 245 Love Avenue #4theT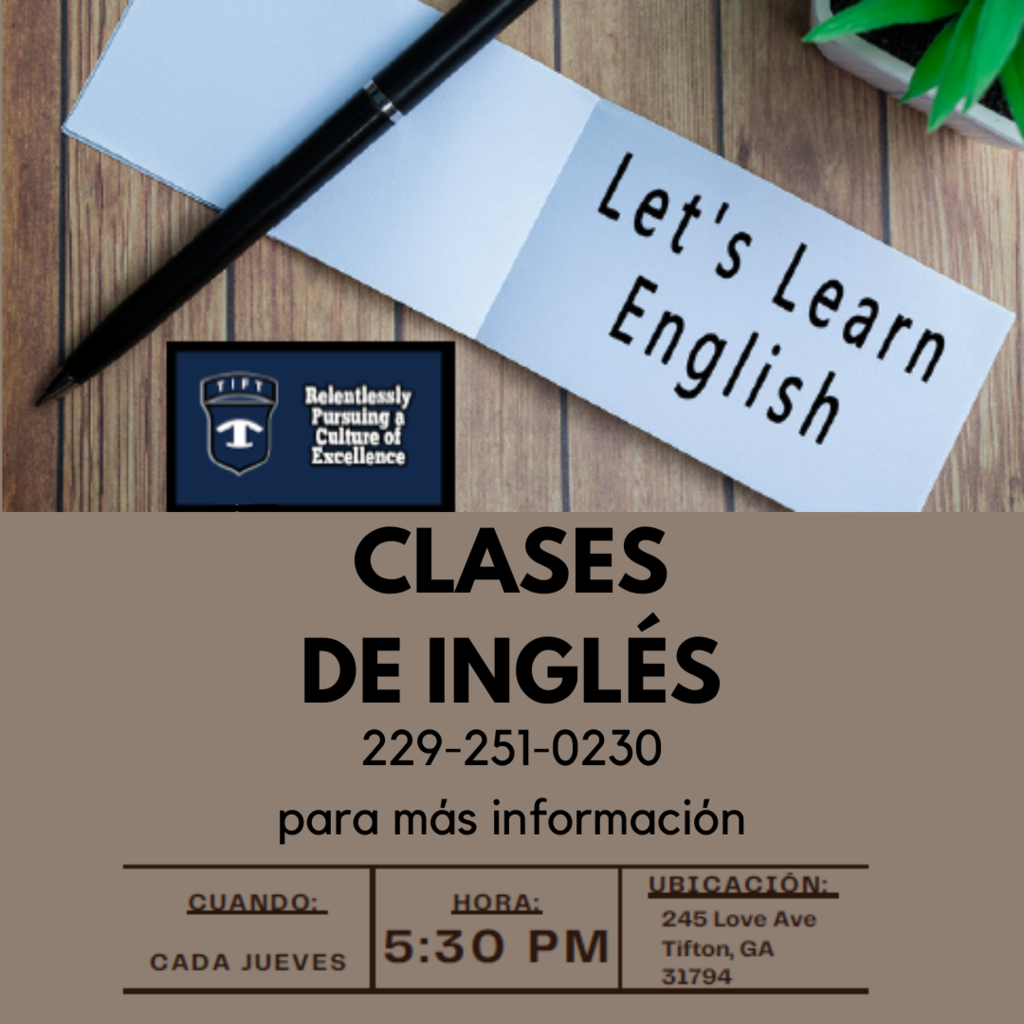 Reunión para los padres de estudiantes en el Programa de Educación Migrante de Georgia (MEP) En persona el 17 de Noviembre en A las 5:30 pm #4theT
A huge shoutout to our very own, Mrs. Amy Lever! Mrs. Lever was "tapped" on Monday by representatives from the Tift County Foundation for Educational Excellence. Congratulations, Mrs. Lever! We are so proud of you and thank you for your dedication to the students at JTR.
Happy National Educators Week from the Retired Teachers Association! 🍪💙#wearejtr #4theT